Crystal Cave
Crystal Cave Process
Fairy Forest
Grace
Grace Process
Alien Mermaids
Valkyrie Card
Quan Yin Goddess of Mercy
Hybrid Girl
Nature Spirit, Gnome
Self Portrait
Shaman Academy Ad
Undine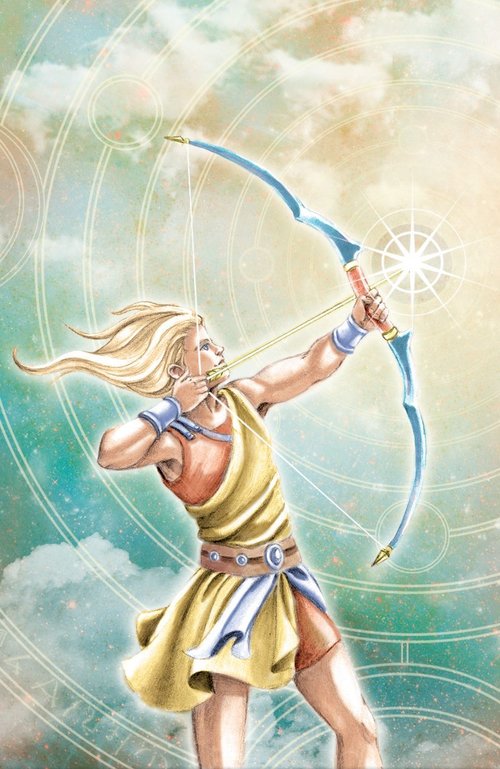 The Warrior Oracle Card
Blue Avian Oracle Card
Ship at Sea Tattoo Design
The Flow Oracle Card
Heart Awakening
Cupid and Psyche
Goddess of Wings
Children's Book Project
Don't Disturb the Water
Vetruvian St.Michael
Anatomy of a Robot
Melancholy Candle
Crystal Cave
Crystal Cave Process
Fairy Forest
Grace
Grace Process
Alien Mermaids
Valkyrie Card
Heavenly shield maiden of the battlefield, a servant to the Norse God Odin, and charged with the task to ferry the souls of the bravest warriors to the afterlife. She honors courage in the darkest of hours. Valkyrie brings meaning by ending the old and worn cycles in life to make room for newness and a fresh start. This colored pencil and ink piece is part of the Spirits of the Earth Oracle Deck.
Quan Yin Goddess of Mercy
Hybrid Girl
Nature Spirit, Gnome
Colored pencil and ink. Part of the Nature Spirit series current in progress.
Self Portrait
Shaman Academy Ad
Undine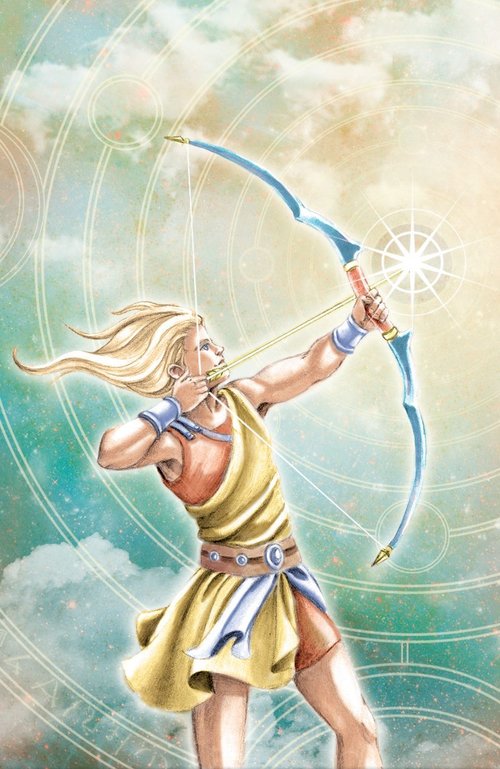 The Warrior Oracle Card
The Warrior card I created for the Heart Space Oracle deck by Ashen Wolf. This card ignites the fiery energy of strength and confidence from within. It reminds us that there are moments we must stand our ground and defend the important things in our lives.
Blue Avian Oracle Card
Ship at Sea Tattoo Design
The Flow Oracle Card
The Flow card I designed for the Heart Space Oracle deck by Ashen Wolf. This features the flowing energy of life that moves through us and a reminder to allow the movement of daily life to gently sweep in and out from us.
Heart Awakening
Ink and digital color. Sept./Oct. issue cover art for Branches magazine.
Cupid and Psyche
Cupid with his wife Pysche, one of Greek myth's happiest couples embrace, rendered in watercolor and colored ink.
Goddess of Wings
Original Watercolor, SOLD. Inspired by the colors of the sky and it's limitless freedom.
Children's Book Project
Watercolor and colored pencil. This is a recent personal project in development.
Don't Disturb the Water
Photshop and Paint Tool Sai digital art. Original character design for a personal comic project.
Vetruvian St.Michael
Ink drawing. This project took the famous Vetruvian man drawing and was reproduced using a live model, and rendered as St.Michael slaying the dragon.
Anatomy of a Robot
Pencil drawing. Part of the college human anatomy course, drawing out the facial muscle structure but rendering it as robotic circuitry.
Melancholy Candle
Graphite drawing. This piece was meant to illustrate emotion through an inanimate object, such as sadness through a candle.
1
2
3
4
5
6
7
8
9
10
11
12
13
14
15
16
17
18
19
20
21
22
23
24
25
·
·
·
·
·
·
·
·
·
·
·
·
·
·
·
·
·
·
·
·
·
·
·
·
·